towards the future of the energy systems
INESC TEC, through its Centre for Power and Energy Systems and the Energy cluster, has launched the Power and Energy Webinar Series initiative. In each webinar, a researcher from INESC TEC will present and discuss ideas, expected outcomes, or results regarding the energy systems of the future. In some webinars, external speakers will be invited. The expected duration of the webinar is between 45 minutes and 1 hour, depending on the format. Discussion between the speakers and the participants will be held in the last part of each webinar.
Advances in State Estimation for Smarter Grids
This webinar will discuss the latest advancements produced in the context of INESC TEC and INESC P&D Brasil research, on how system state estimation may evolve to take advantage of modern technologies, and tackle problems until now considered not possible to be solved. New algorithms outperforming existing solutions will be described, leading to building an extremely robust state estimation system, able to deal with gross errors, missing information and malicious information injected. Also, new concepts will be discussed, allowing taking full advantage of having PMUs supplying data at milisecond rate and therefore able to deal with transient phenomena; at the same time, obtaining net benefits for information collected at different levels and distinct frequency, from classical measurements in the order of minutes to smart meter information in the order of tens of minutes.
Vladimiro Miranda, Associate Director at INESC TEC and Full Professor at FEUP
New paradigm for dealing with gross errors and missing information, even in cases considered intractable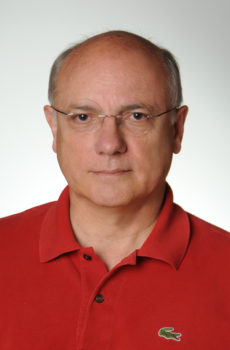 João Bosco London Jr., Associate Professor at USP/São Carlos and Researcher at INESC P&D Brasil
From PMUs to smart meters: new paradigms for dealing with information with vastly distinct sampling frequencies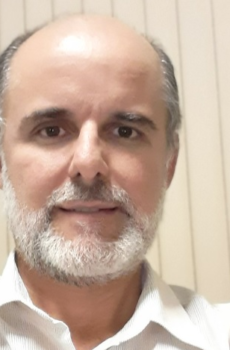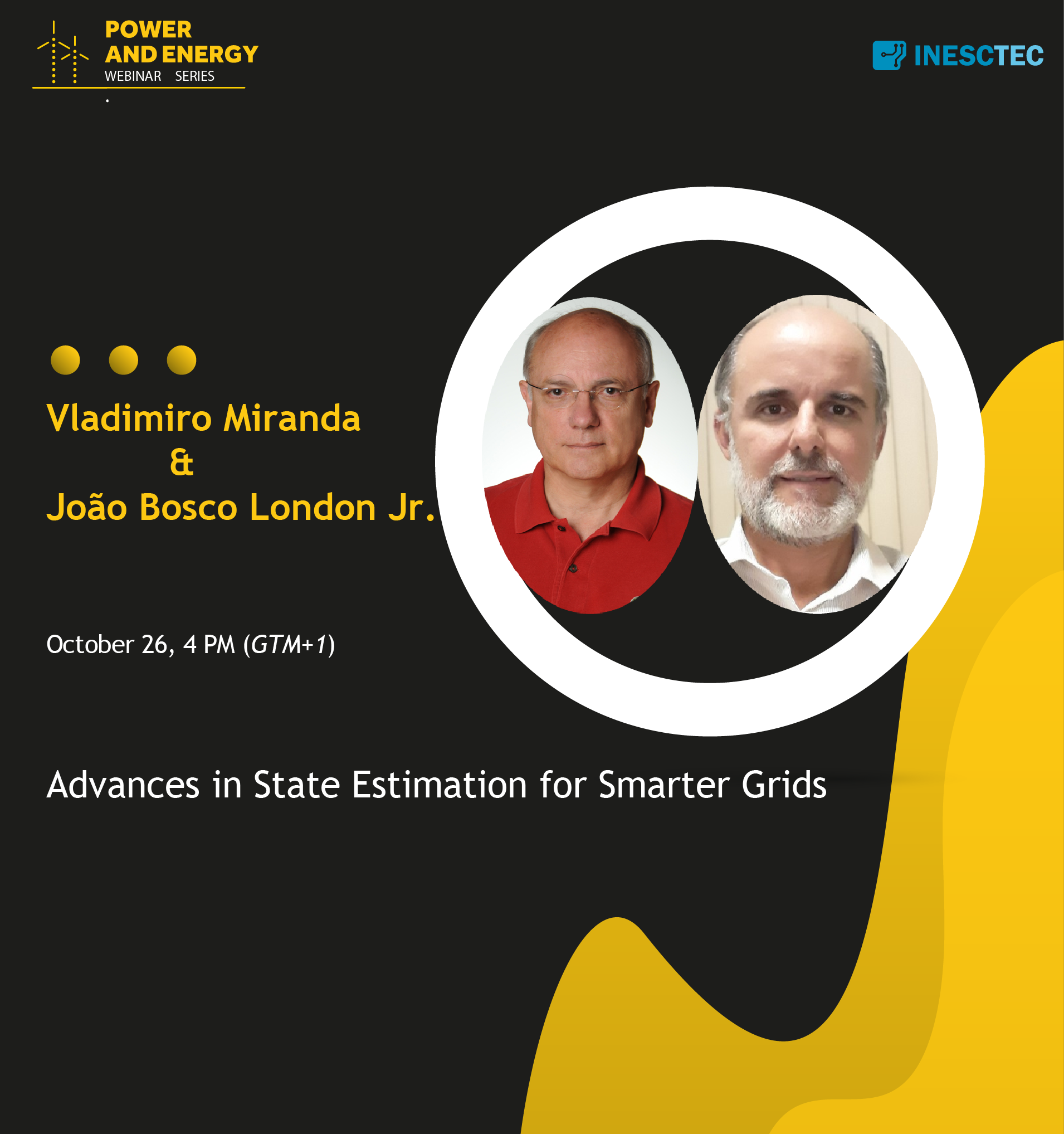 Webinar 3: Advances in State Estimation for Smarter Grids
To access the videos you need attend the webinars or contact us directly to energywebinars@inesctec.pt
Webinar 2
(September 14, 2020)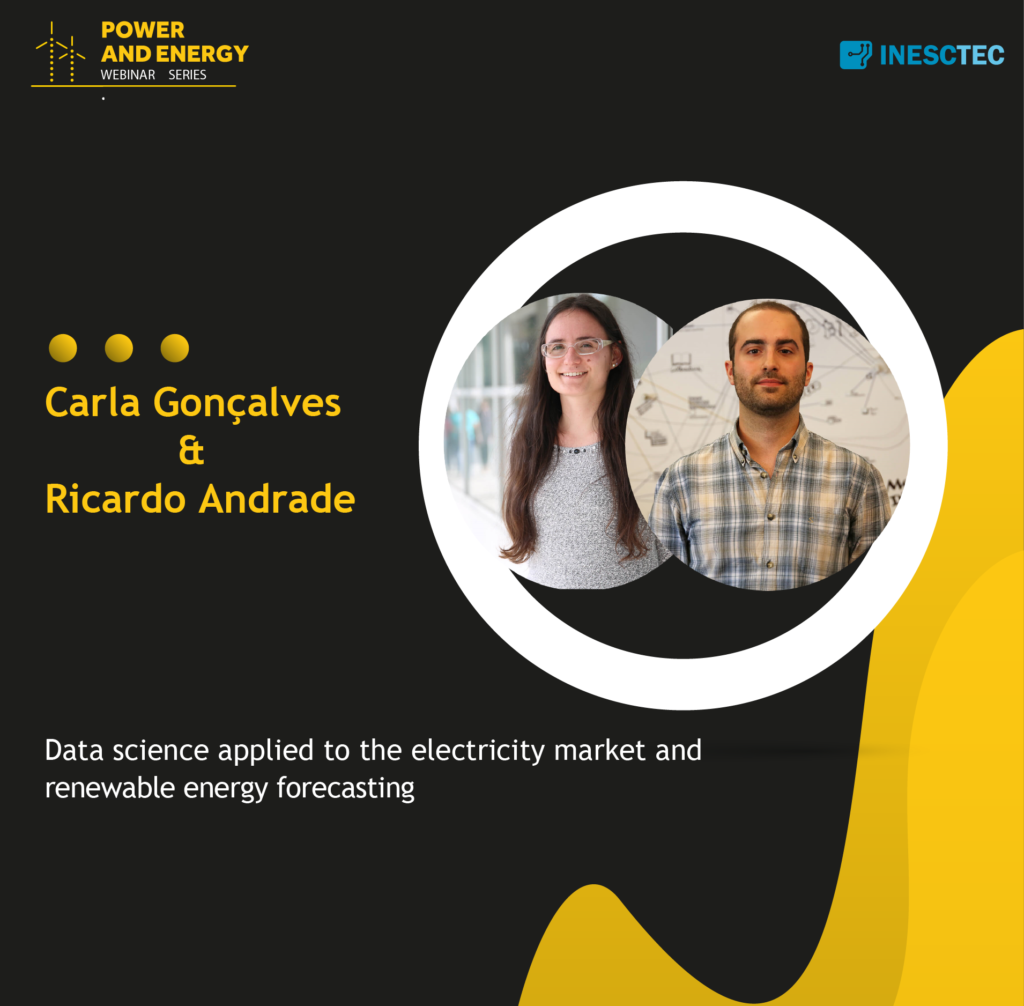 Send us an e-mail and we will contact you as soon as possible
PRIVACY POLICY: The webinars will be entirely recorded. The videos/images captured will only be used for promotional and informational purposes. Therefore, the Power and Energy Webinar Series can use your picture/video in publications, such as on websites, newsletters or social media platforms, among others. If you do not want your image to be stored for dissemination purposes, please let the event organisation know.