towards the future of the energy systems
INESC TEC, through its Centre for Power and Energy Systems and the Energy cluster, has launched the Power and Energy Webinar Series initiative. In each webinar, a researcher from INESC TEC will present and discuss ideas, expected outcomes, or results regarding the energy systems of the future. In some webinars, external speakers will be invited. The expected duration of the webinar is between 45 minutes and 1 hour, depending on the format. Discussion between the speakers and the participants will be held in the last part of each webinar.
Boosting flexibility in smart power systems via improved monitoring of transmission lines and local energy hubs
Tarso Vilela Ferreira,
Researcher at UFS and INESC P&D Brasil
Transmission line monitoring: the paradigms broken by Teccon II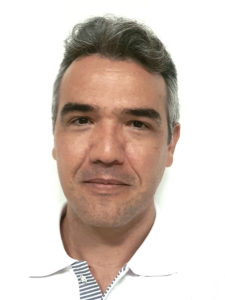 In this talk, a novel real-time infrastructure based on optical fiber measurement system for overhead transmission line condition monitoring applications is presented. The TECCON II system relies on the set of new features including a high voltage polymeric insulator instrumentalized with optical fiber sensors to monitor line electrical current, conductor temperature and strain, as well as an electro-optical signal processing unit supplied by an isolated solar system. The first prototype of the solution has been installed in a transmission line of the Southeast Brazilian interconnected electrical system.
Mohammad Javadi,
researcher at INESC TEC

Flexibility Provision by Multi-Carrier Energy Systems to Local Energy Communities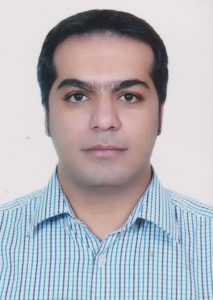 In this webinar, we are going to talk about new ideas in terms of flexibility provision by local energy hubs and their impacts on the transmission network. The concept of grid-side flexibility can be extended by multi-energy systems functionality, incorporating the network constraints of different energy systems. In this way, the combination of multiple energy systems introduces a massive quantity of nonlinear constraints, yielding a non-convex problem. In addition, the coordination of different time scales and dynamic processes should be considered, resulting in a complicated model with both algebraic and differential equations.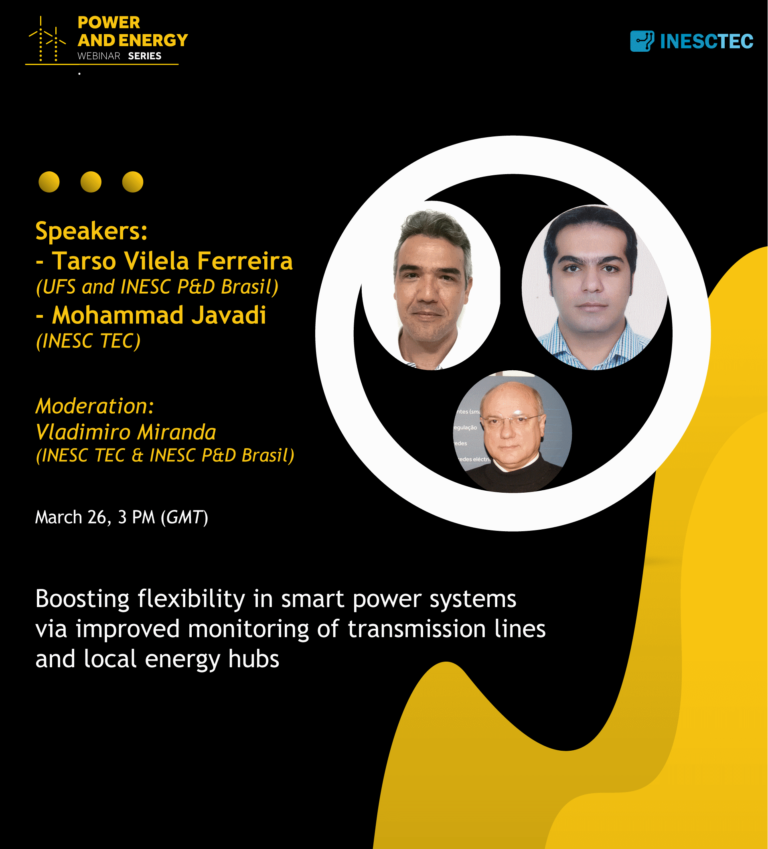 Webinar 6: Boosting flexibility in smart power systems via improved monitoring of transmission lines and local energy hubs
Event Registration – Webinar 6
PRIVACY POLICY:

The personal data collected by answering the registration form will be used by INESC TEC, as a data controller, for the sole purpose of registration and management of the event. The data will be eliminated within 15 days after the event.
Additional information
You can contact our DPO in case you have any questions related to the processing of personal data or to the exercise of your rights through the email dpo@inesctec.pt.
To access the videos you need attend the webinars or contact us directly to energywebinars@inesctec.pt
Webinar 5
(February 1, 2021)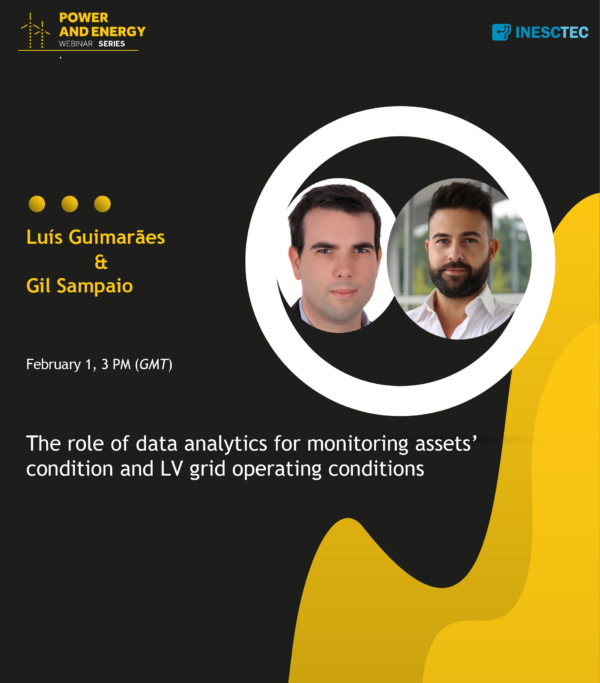 Webinar 4
(November 27, 2020)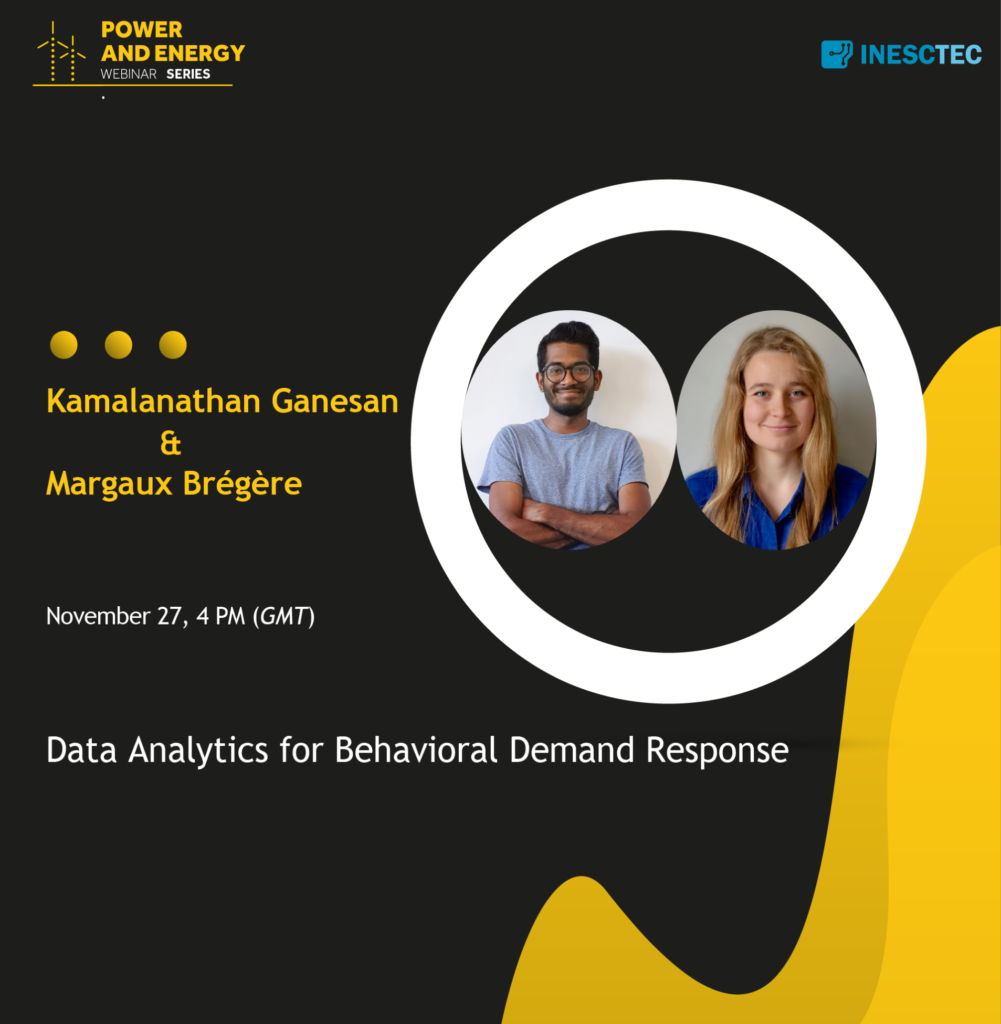 Webinar 3
(October 26, 2020)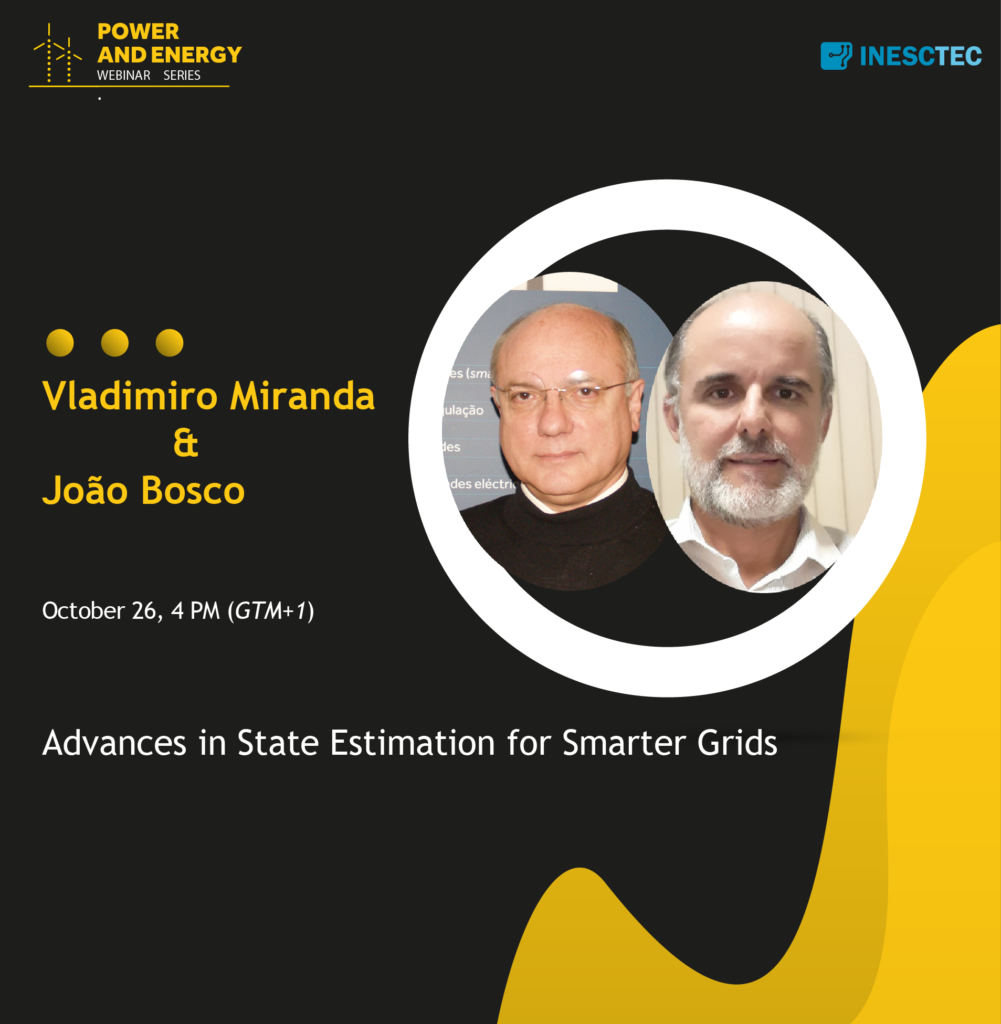 Webinar 2
(September 14, 2020)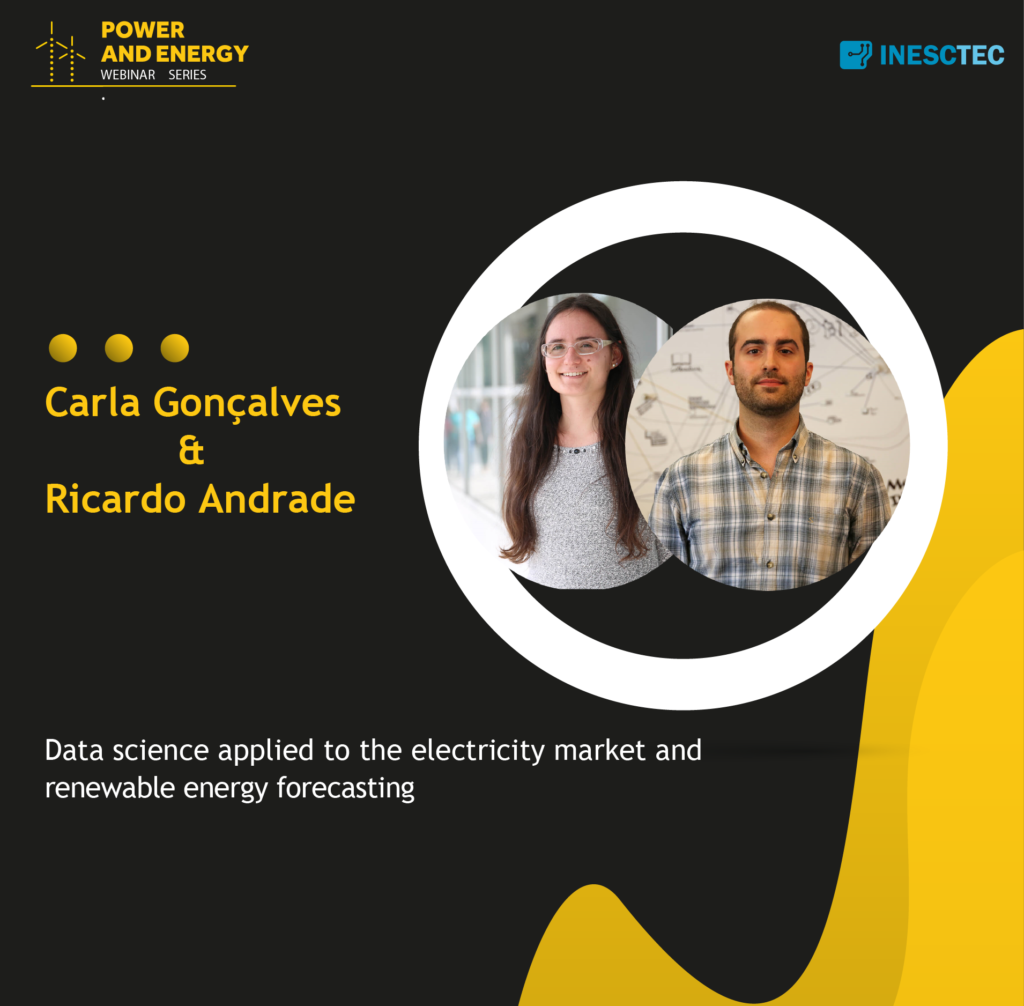 Send us an e-mail and we will contact you as soon as possible
PRIVACY POLICY: The webinars will be entirely recorded. The videos/images captured will only be used for promotional and informational purposes. Therefore, the Power and Energy Webinar Series can use your picture/video in publications, such as on websites, newsletters or social media platforms, among others. If you do not want your image to be stored for dissemination purposes, please let the event organisation know.