towards the future of the energy systems
INESC TEC, through its Centre for Power and Energy Systems and the Energy cluster, has launched the Power and Energy Webinar Series initiative. In each webinar, a researcher from INESC TEC will present and discuss ideas, expected outcomes, or results regarding the energy systems of the future. In some webinars, external speakers will be invited. The expected duration of the webinar is between 45 minutes and 1 hour, depending on the format. Discussion between the speakers and the participants will be held in the last part of each webinar.
Decision-aid mechanism to improve TSO-DSO cooperation – the flexibility area concept
João Silva,
Researcher at INESC TEC
Promoting TSO-DSO cooperation by estimating the flexibility at their interfaces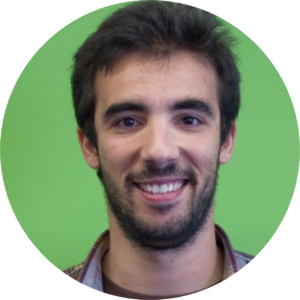 Services such as flexibility estimation and technical validation conducted by the DSO should be studied both at the regulatory and algorithmic levels. In this webinar, a new mechanism to leverage the cooperation between system operators will be presented. The so-called "PQ Maps" will provide to both the TSO and the DSO the set of active and reactive power operating points that can be exchanged at their interfaces by exploiting the available DER flexibility and while do not jeopardizing the distribution network operation. Insights concerning the integration of this mechanism in the context of real-world demonstrations will also be addressed.
Jean Sumaili,
researcher at INESC TEC
Searching for flexibility sub-areas via a metaheuristic approach in presence of discrete variables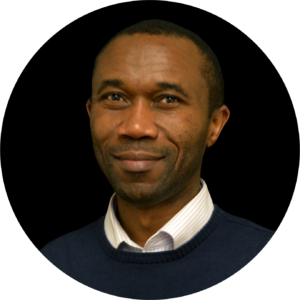 In presence of assets with discrete control nature such as on load tap changers (OLTC) and capacitor banks, it is neither possible to guarantee that the flexibility domain remains convexly connected, nor to assure that it remains connected, as it may become composed of disjoint parts. In order to avoid unrealistic estimations of the flexibility area based on simple approximations and relaxation of variables, the application of a single solution-based metaheuristic to carry out an intelligent inspection of the search space has provided satisfactory results finding feasible flexibility sub-areas at the TSO-DSO interfaces.
PRIVACY POLICY:
The personal data collected by answering the registration form will be used by INESC TEC, as a data controller, for the sole purpose of registration and management of the event. The data will be eliminated within 15 days after the event.
Additional information
You can contact our DPO in case you have any questions related to the processing of personal data or to the exercise of your rights through the email dpo@inesctec.pt.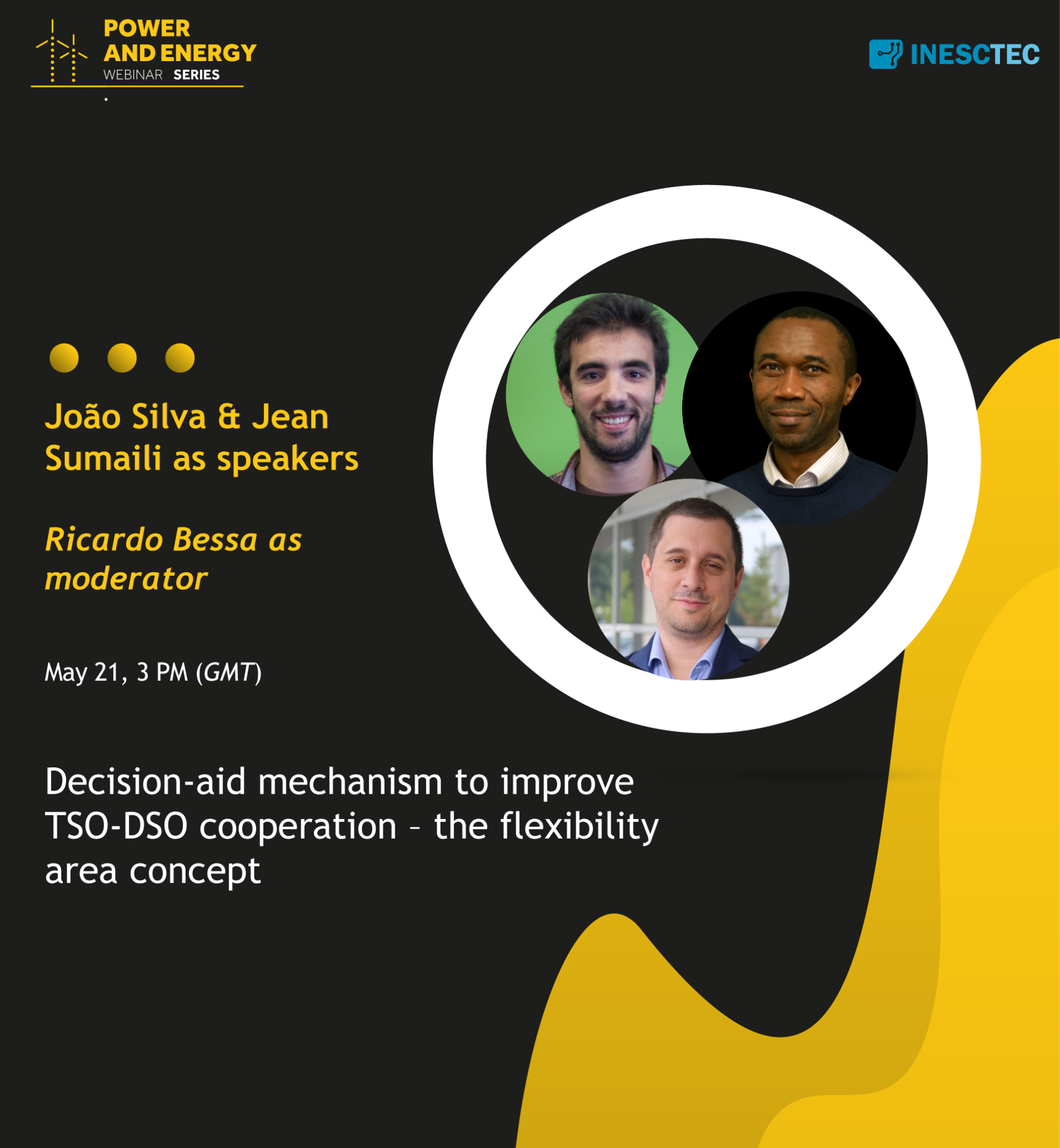 João Silva, researcher at INESC TEC Centre for Power and Energy Systems

Got his Master degree in Electrotechnical and Computers Engineering from the Faculty of Engineering of University of Porto in 2014. On that same year, he joined the Centre for Power and Energy Systems of INESC TEC, where he has been actively participating in several European Projects (e.g., FP7 evolvDSO, H2020 InteGrid, EU-SysFlex and TDX-ASSIST) as a R&D and Software Engineer. Most of his research is focused on the development of decision-aid mechanisms to support energy stakeholders in optimizing their daily operations. Currently, he is also pursuing his PhD degree in Electrotechnical and Computers Engineering.
Jean Sumaili, affiliated researcher at INESC TEC Centre for Power and Energy Systems

Received the Ph.D. degree in Electrical Engineering from the Politecnico di Torino, Turin, Italy. He is currently an Associate Professor of electrical energy at "Université Officielle De Ruwenzori", Butembo, the Democratic Republic of Congo. From 2009 to 2019, he worked as a Senior Researcher at the Centre for Power and Energy System of INESC TEC. His research activities and expertise include distribution systems analysis, distributed generation applications, electricity customer classification, renewable source integration (namely, photovoltaic systems and wind energy), and large-scale electric grid optimization.
Ricardo Bessa, coordinator at INESC TEC Centre for Power and Energy Systems

He is specialised in energy analytics, namely renewable energy forecasting, electric vehicles, data mining and decision-making under risk. He received his Licenciado (five-year) degree from the Faculty of Engineering of the University of Porto, Portugal (FEUP) in 2006 in Electrical and Computer Engineering. In 2008, he received the M.Sc. degree in Data Analysis and Decision Support Systems on the Faculty of Economics of the University of Porto (FEP). He obtained his Ph.D. degree in the Doctoral Program in Sustainable Energy Systems (MIT Portugal) at FEUP in 2013. He is project manager in several INESC TEC activities, such as the FP7 Project evolvDSO and the Horizon 2020 InteGrid Project (Technical Coordinator). He is a IEEE Senior Member and has authored or co-authored over 150 publications, especially in areas related with application of machine learning to electric power systems. 
To access the videos you need attend the webinars or contact us directly to energywebinars@inesctec.pt
Webinar 6
(March 26, 2021)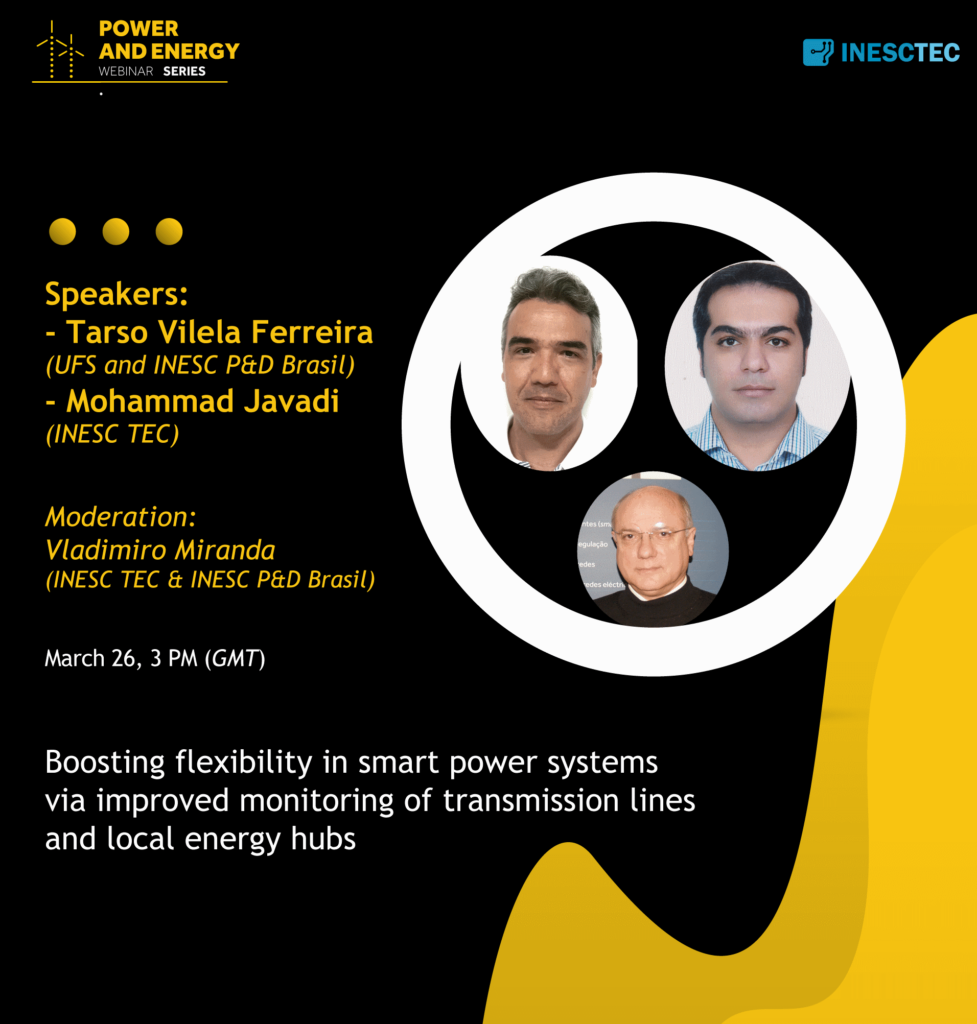 Webinar 5
(February 1, 2021)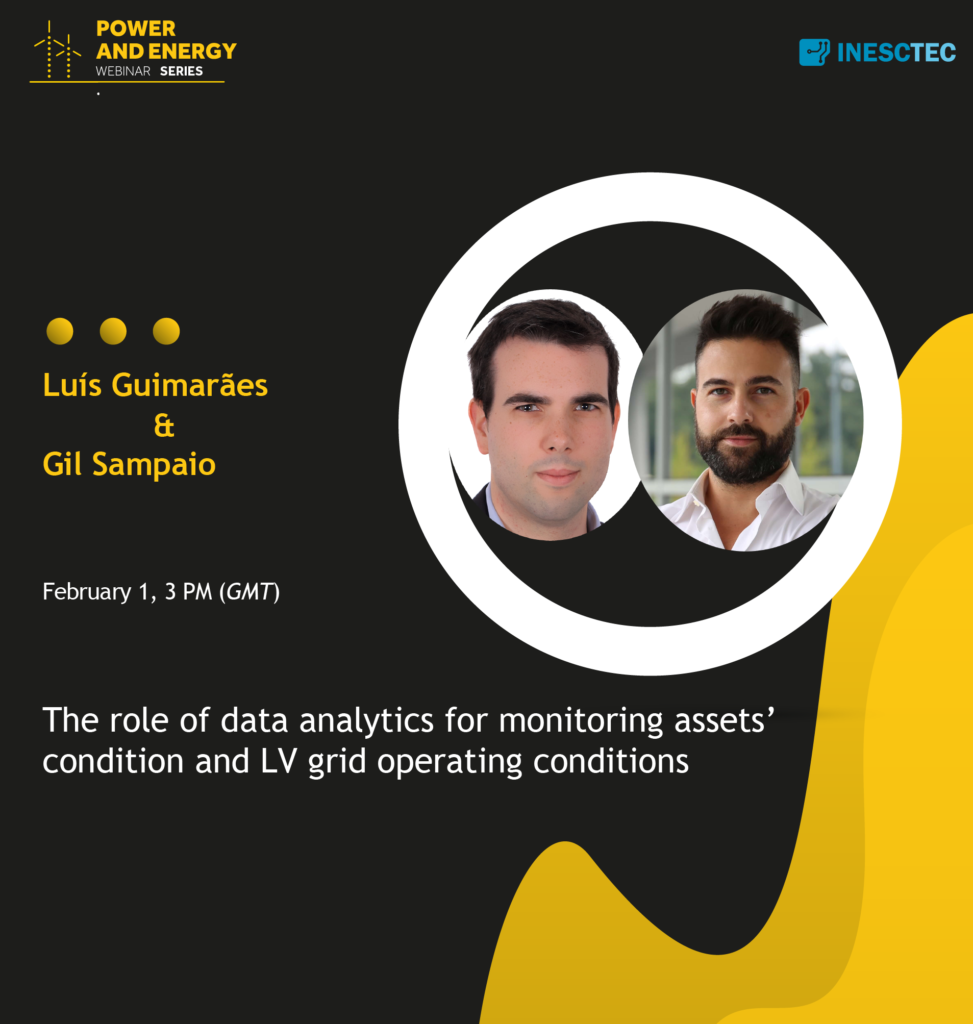 Webinar 4
(November 27, 2020)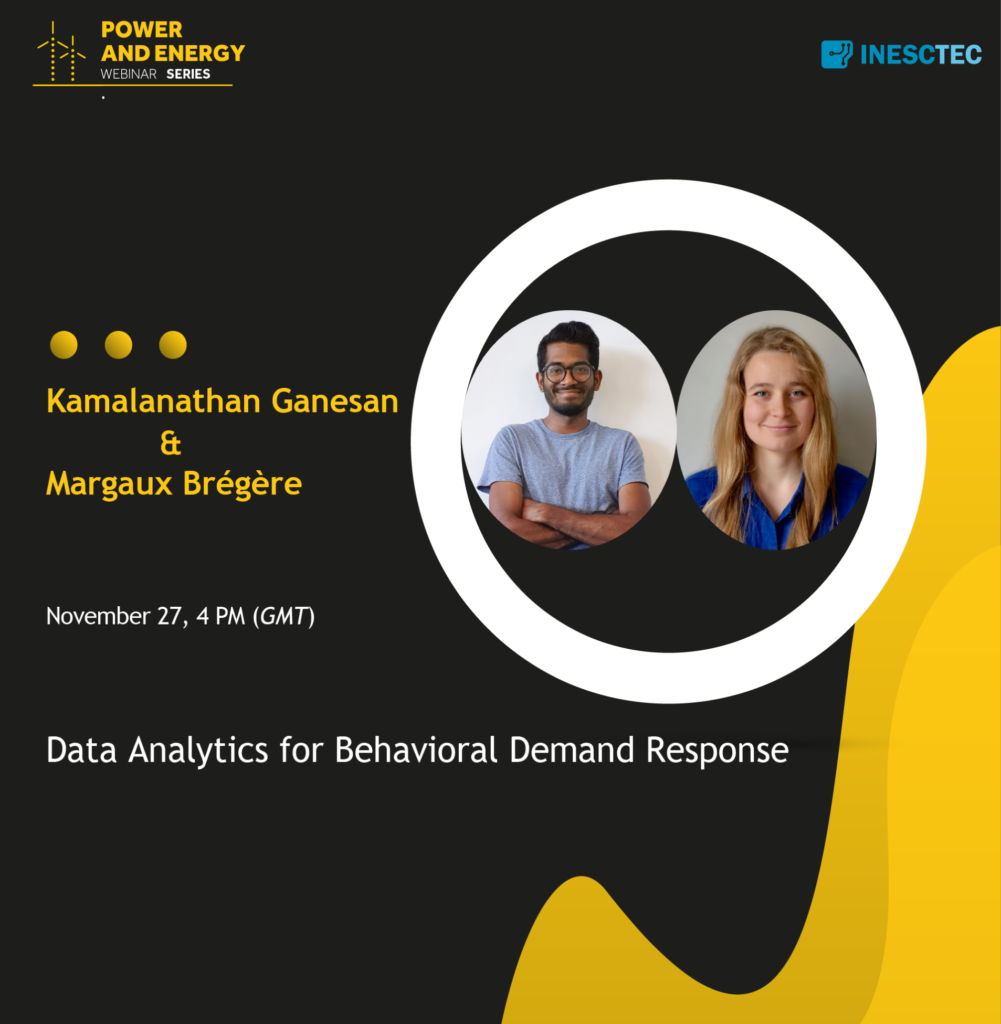 Webinar 3
(October 26, 2020)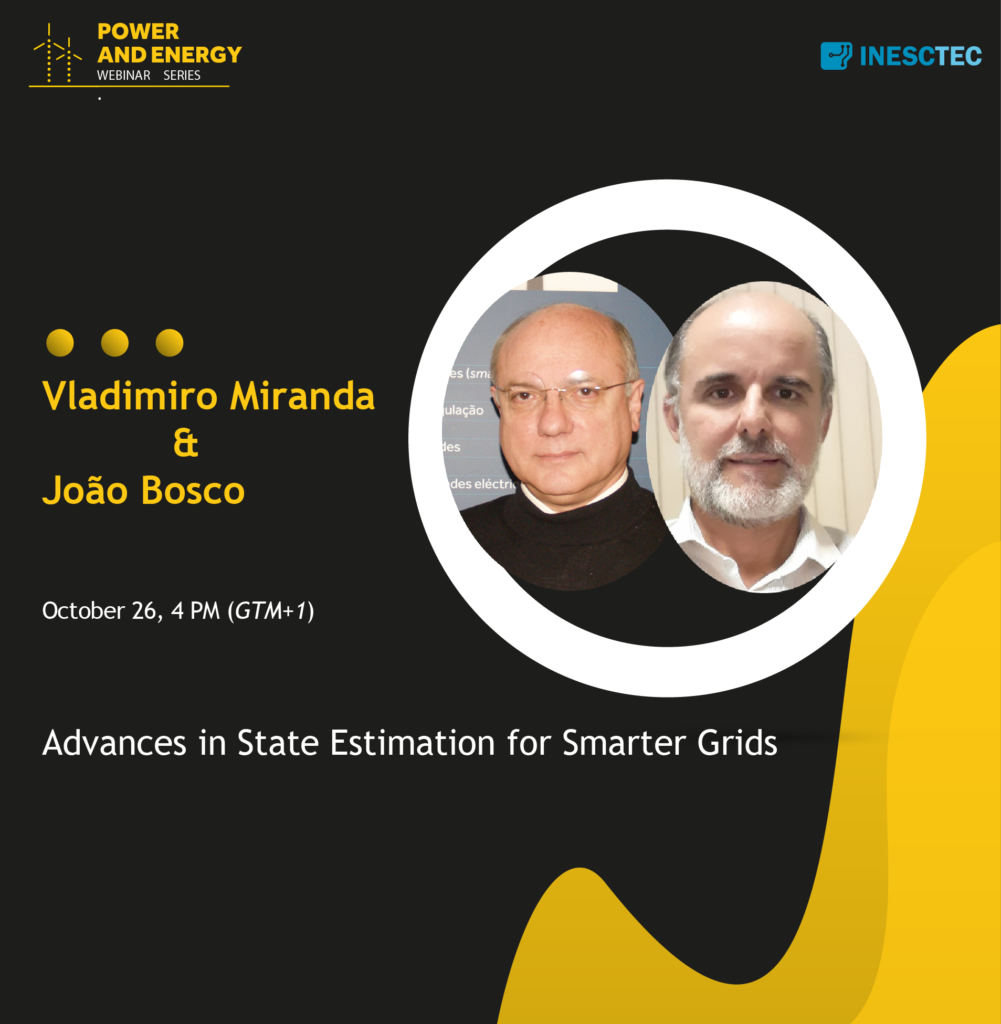 Webinar 2
(September 14, 2020)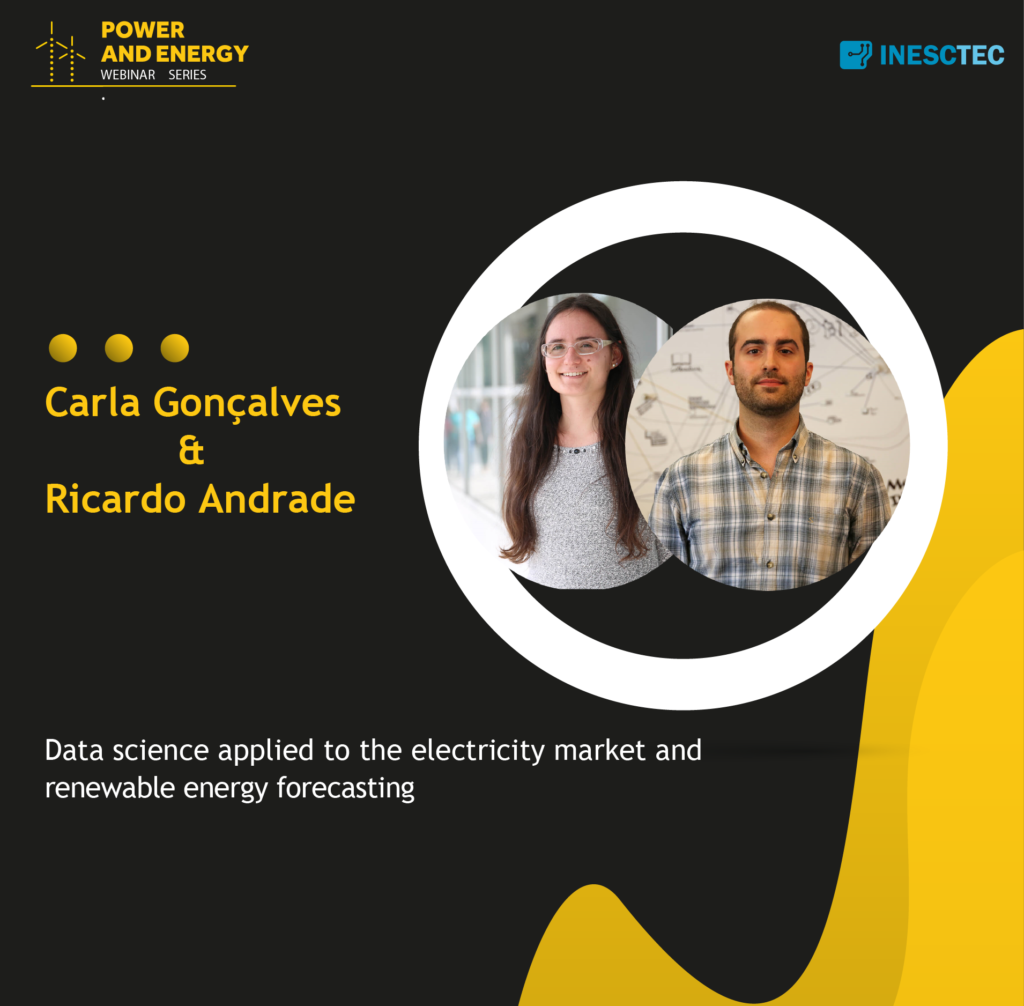 Send us an e-mail and we will contact you as soon as possible
PRIVACY POLICY: The webinars will be entirely recorded. The videos/images captured will only be used for promotional and informational purposes. Therefore, the Power and Energy Webinar Series can use your picture/video in publications, such as on websites, newsletters or social media platforms, among others. If you do not want your image to be stored for dissemination purposes, please let the event organisation know.