towards the future of the energy systems
INESC TEC, through its Centre for Power and Energy Systems and the Energy cluster, has launched the Power and Energy Webinar Series initiative. In each webinar, a researcher from INESC TEC will present and discuss ideas, expected outcomes, or results regarding the energy systems of the future. In some webinars, external speakers will be invited. The expected duration of the webinar is between 45 minutes and 1 hour, depending on the format. Discussion between the speakers and the participants will be held in the last part of each webinar.
Stationary energy storage technologies and applications for future distributed energy systems
September 29 • 14:00 (GMT+1) • 15:00 (CET)
Electrochemical and photoelectrochemical technologies for efficient energy storage and conversion
Tiago Lagarteira, Project Engineer at Laboratory for Process Engineering, Environment, Biotechnology and Energy (LEPABE-FEUP)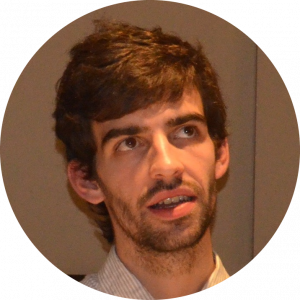 Due to the intermittent nature of renewable power generation, electrical grids need to be steadily balanced or compensated to avoid the use of using fossil fuels for electricity generation. Advanced batteries or storing renewable electricity into chemicals (energy vectors) will be crucial to achieve the full decarbonisation of our economy. But, the market penetration of such technologies strongly depends on the type of application and on a strong interplay between efficiency, response time, scalability and cost. Redox flow batteries or Power-to-X energy storage systems have important advantages compared to the more mature technologies. The decoupling between power from capacity and being able to store energy for longer periods and transport it through larger distances will enable the decarbonise of industries where there are not still today alternative to fossil fuels.
Energy management tools for distributed energy storage connected to distribution networks and renewable energy communities
Ricardo Silva, Researcher at INESC TEC Centre for Power and Energy Systems (CPES)
The increased robustness of forecasting tools has enabled the migration of predictive energy management from an academic research topic to real-life applications. Such applications are now being used not only for planning but also for the operational scheduling of controllable and flexible assets in electrical power systems. This webinar will focus on three use cases within this topic, explored by our team in recent projects, namely the management of microgrids, hybrid parks and Renewable Energy Communities integrating distributed energy storage. Special attention will be given to the battery modeling and the search for the right balance between tractability and accuracy in their design.
PRIVACY POLICY:
The personal data collected by answering the registration form will be used by INESC TEC, as a data controller, for the sole purpose of registration and management of the event. The data will be eliminated within 15 days after the event.
Additional information
You can contact our DPO in case you have any questions related to the processing of personal data or to the exercise of your rights through the email dpo@inesctec.pt.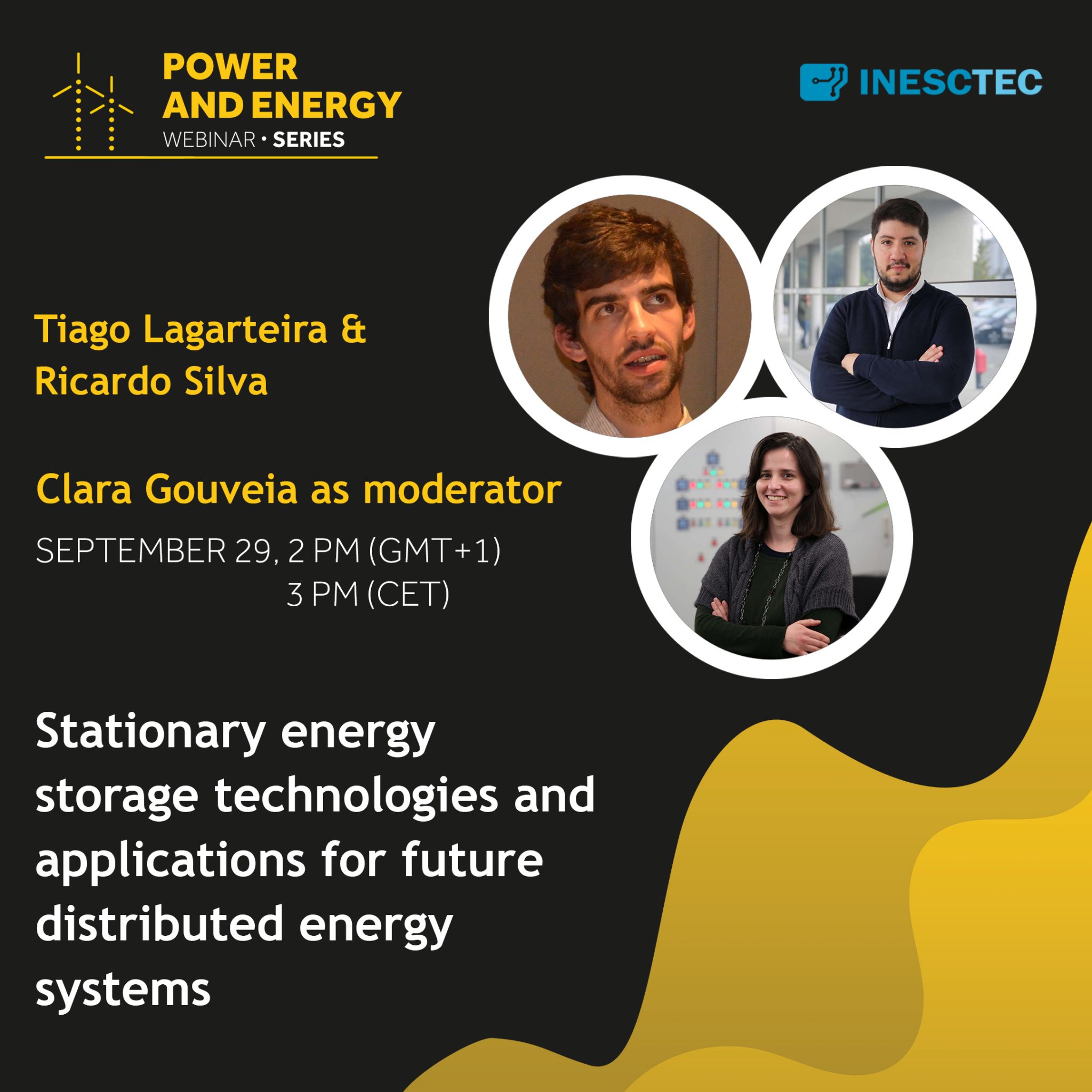 Tiago Lagarteira, Project Engineer at Laboratory for Process Engineering, Environment, Biotechnology and Energy (LEPABE-FEUP)
Tiago Lagarteira is a project engineer at LEPABE-FEUP. He received his MSc degree in chemical engineering (processes and products) from University of Porto, in 2016. His research activities include the design of chemical reactors for hydrogen production and electrochemical conversion/storage energy systems such as PEM fuel cells, PEM electrolysis, electrochemical reduction of CO2 and advanced redox flow batteries. His publications include 14 research articles in peer reviewed scientific journals, 1 patent and 12 presentations in international conferences. He is currently the work package leader 112CO2 EU project and responsible for the design and optimisation of a disruptive reactor for low temperature-catalytic methane decomposition.
.
Ricardo Silva, Researcher at INESC TEC Centre for Power and Energy Systems (CPES)
Ricardo Silva received the MSc degree in Electrical and Computer Engineering from the Faculty of Engineering of the University of Porto (FEUP), Porto, Portugal, in 2018. Currently, he is a Researcher at the Centre for Power and Energy Systems, INESC TEC. His research interests include optimal management of micro-grids and energy communities, data-driven modeling, and the design of local electricity markets. 
Clara Gouveia, Senior Researcher at INESC TEC – Centre for Power and Energy Systems (CPES) 
Clara Gouveia received her MSc and PhD degrees in Electrical Engineering from the Faculty of Engineering, University of Porto (FEUP) in 2008 and 2015 respectively. Since 2011 she is a member of the Centre for Power and Energy Systems of INESC TEC – Instituto de Engenharia de Sistemas e Computadores, Tecnologia e Ciência, where she currently holds a Senior Researcher position and is the coordinator of EMS/DMS network and automation area. Her research interests are focused on the development of the smart distribution networks and MicroGrid concept, integrating renewable energy sources, plugged-in electrical vehicles and distributed storage.
Webinar 13
(July 14, 2022)
Webinar 12
(January 17, 2022)
Webinar 11
(December 16, 2021)
Webinar 10
(November 17, 2021)
Webinar 9
(October 27, 2021)
Webinar 6
(March 26, 2021)
Webinar 5
(February 1, 2021)
Webinar 4
(November 27, 2020)
Webinar 3
(October 26, 2020)
Webinar 2
(September 14, 2020)
Send us an e-mail and we will contact you as soon as possible
PRIVACY POLICY: The webinars will be entirely recorded. The videos/images captured will only be used for promotional and informational purposes. Therefore, the Power and Energy Webinar Series can use your picture/video in publications, such as on websites, newsletters or social media platforms, among others. If you do not want your image to be stored for dissemination purposes, please let the event organisation know.