towards the future of the energy systems
INESC TEC, through its Centre for Power and Energy Systems and the Energy cluster, has launched the Power and Energy Webinar Series initiative. In each webinar, a researcher from INESC TEC will present and discuss ideas, expected outcomes, or results regarding the energy systems of the future. In some webinars, external speakers will be invited. The expected duration of the webinar is between 45 minutes and 1 hour, depending on the format. Discussion between the speakers and the participants will be held in the last part of each webinar.
Open-source tools for TSO-DSO coordination
January 31 • 14:00 (GMT) • 15:00 (CET)
Operational aspects of TSO-DSO coordination – Project ATTEST
Tomislav Capuder, Lead Researcher at the Innovation Centre Nikola Tesla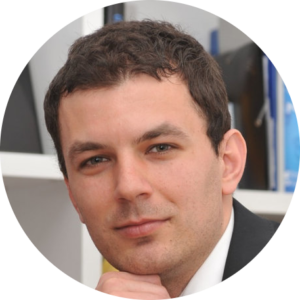 The ambitious goals of transition towards smart energy systems should be accomplished in a cost-effective way that does not violate power system limits and constraints but keeps the voltage and frequency within limits while satisfying each consumer's need. To achieve that, significant changes in the current system operation are required in terms of policy changing, low-carbon technologies implementation, data collection and management and communication protocols. Moreover, implementation of different approaches in both transmission grid (TG) and distribution grid (DG) management will be achieved through development of various tools for long-term and day-ahead planning, real-time operation and control together with asset management tools considering energy consumption and generation profiles, ancillary services schedules, smart grid technology, such as on-load tap changing (OLTC) transformers, energy storage devices, controllable distributed generation, flexible loads and electric vehicles. The presentation will introduce the existing/known TSO-DSO coordination mechanisms and present a novel, proposed coordination scheme envisioned within the Horizon 2020 project ATTEST. It will discuss ATTEST developed operational tools both on the transmission and distribution side and present simulation and demonstration environment where the presented tools and mechanisms will be tested.
Planning of TSO-DSO Shared Technologies
Micael Simões, Researcher at INESC TEC Centre for Power and Energy Systems (CPES)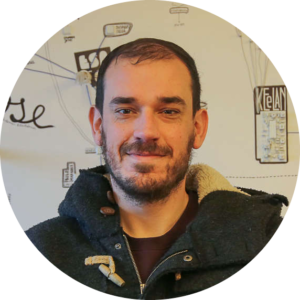 Electric power systems are currently experiencing a profound change, as increasing amounts of Renewable Energy Sources (RESs) displace conventional forms of generation. This development has gone hand-in-hand with an expanding share of power production taking place at the Distribution Network (DN) level, and the connection of new types of Distributed Energy Resources (DERs), such as Energy Storage Systems (ESSs), Electric Vehicles (EVs), and active (flexible) consumers. These trends are expected to continue and will require a profound revision of the way Transmission System Operators (TSOs) and Distribution System Operators (DSOs) interact with each other in order to benefit from the growing flexibility that is taking place at the DN level. We propose a new tool for the planning of shared ESSs that can be simultaneously used by TSO and DSOs for the operation of their networks. The tool recurs to distributed optimization techniques to maintain the data privacy of the several agents involved in the optimization problem, and keep the tractability of the large-scale optimization problem.
PRIVACY POLICY:
The personal data collected by answering the registration form will be used by INESC TEC, as a data controller, for the sole purpose of registration and management of the event. The data will be eliminated within 15 days after the event.
Additional information
You can contact our DPO in case you have any questions related to the processing of personal data or to the exercise of your rights through the email dpo@inesctec.pt.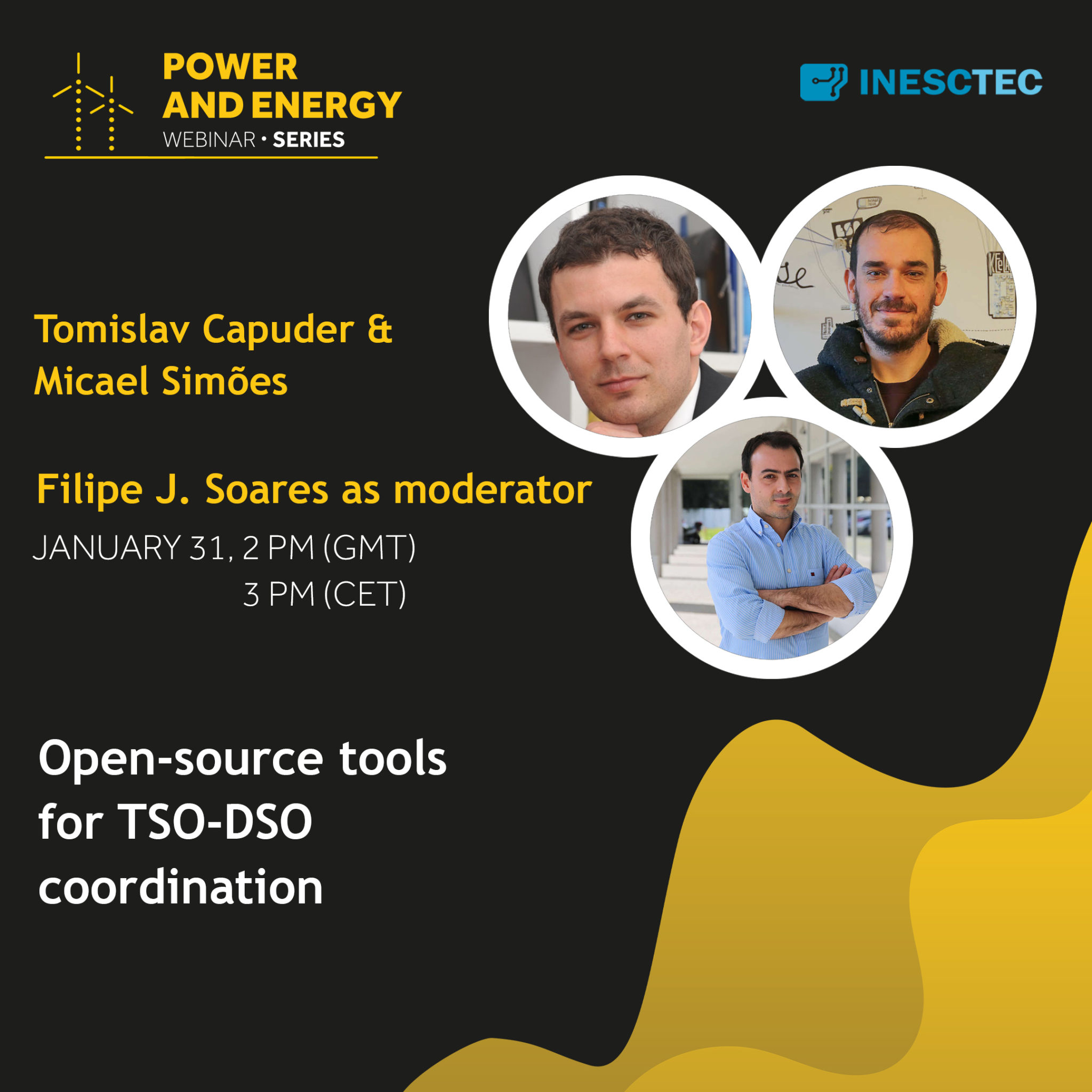 Tomislav Capuder, Lead Researcher at the Innovation Centre Nikola Tesla
Tomislav Capuder, PhD, works as an associate professor at the Faculty of Electrical Engineering and Computing University of Zagreb and as a lead researcher at the Innovation Centre Nikola Tesla.
His areas of expertise include distribution networks, distributed energy systems, energy systems planning and modelling, integrated infrastructures, energy markets, environmental issues in power system. Tomislav Capuder has published over 50 journal papers, around 80 international conference papers and has participated in over 50 industry sponsored projects. He is a member of international CIRED and CIGRE work groups on multi-energy systems, distribution network resilience and challenges of integrating storage technologies.

.
Micael Simões, Researcher at INESC TEC Centre for Power and Energy Systems (CPES) 
Micael Simões, MSc, currently works at the Center for Power and Energy Systems of INESC TEC and is pursuing a PhD in Sustainable Energy Systems at the Faculty of Engineering, University of Porto. His areas of interest include integration of application of optimization methods to the operation and planning of electric power systems in the presence of renewable energy sources, energy storage systems, and active consumers.
Filipe J. Soares, Senior Researcher at INESC TEC – Centre for Power and Energy Systems (CPES) 
Filipe J. Soares has a degree in Physics and a PhD in Sustainable Energy Systems, from Porto University. He is currently a Senior Researcher at INESC TEC and Assistant Professor at the Lusophone University of Porto. He has coordinated and been involved in several projects in the field of power systems for over 14 years, addressing the integration of renewable energies, storage and electric vehicles in power systems, participation of flexible loads and aggregators in electricity markets, energy efficiency, consumer engagement and, more recently, multi-energy systems and green hydrogen production.
Webinar 16
(November 24, 2022)
Webinar 15
(October 27, 2022)
Webinar 14
(September 29, 2022)
Webinar 13
(July 14, 2022)
Webinar 12
(January 17, 2022)
Webinar 11
(December 16, 2021)
Webinar 10
(November 17, 2021)
Webinar 9
(October 27, 2021)
Webinar 6
(March 26, 2021)
Webinar 5
(February 1, 2021)
Webinar 4
(November 27, 2020)
Webinar 3
(October 26, 2020)
Webinar 2
(September 14, 2020)
Send us an e-mail and we will contact you as soon as possible
PRIVACY POLICY: The webinars will be entirely recorded. The videos/images captured will only be used for promotional and informational purposes. Therefore, the Power and Energy Webinar Series can use your picture/video in publications, such as on websites, newsletters or social media platforms, among others. If you do not want your image to be stored for dissemination purposes, please let the event organisation know.